A privately owned company, founded is 1994, Hotel & Catering Personnel has grown to become a market leader in the industry for hospitality recruitment.
We specialise in talent acquisition and pride ourselves on offering a complete business to business tailor-made service, covering the overall process of identifying, attracting, screening, shortlisting, and interviewing suitable candidates for jobs within the Hospitality, Catering, Leisure, Retail, Food Management and Service Industry sectors.
We focus on results with driven search strategies to ensure we deliver quality candidates and the best results. Understanding the demands, the complexities and skills required for the success, profitability, operational strength and management of any establishment. We offer a transparent and reliable service based on age-old principles of good business practice.
We are committed to building long term relationships with our clients.
Both locally and internationally, our recruiting consultants possess the expertise and contacts to best support our search. We draw on our high-level professional networks, industry knowledge and internal research resources to identify the right people.
We take a broad, creative approach to identifying potential candidates. We evaluate candidates against both what your needs are and what success looks like across your service industry. During the interview stage, we gather feedback and manage candidate expectations—serving as your trusted advisor throughout the entire recruitment process.
ABOUT Michael Nicholas, Recruitment Manager
Michael started his hospitality career at Ham Polo Club in London UK, with a hands-on role, working as part of a core team that ran the venue for weddings and events, and the Club House on Sundays. After 4 years at Ham Polo Club, he was fortunate to join a Royal Trust at its birth, Historic Royal Palaces, London, UK, as Function & Events Executive and later as Sales Manager for The Banqueting House, Whitehall Palace. He was also one of the founding members of Unique Venues of London and during a short return to London was Hospitality Sales Manager for the Zoological Society of London, London Zoo.
"It was an honour to be part of such a specialist team, delivering events for the Royal Household, Blue-Chip Companies, as well as Private Individuals. Closely working with some of London's elite caterers, florists and party planners. This experience has driven my passion for good food, good wine and excellent service, one I will never forget" – Michael Nicholas
After almost 15 years hospitality experience in London, Michael joined the Red Carnation Group, which brought him to South Africa, as part of the pre-opening management team, opening The Oyster Box Hotel, in Umhlanga in 2009. Michael then made his way to Cape Town to the Belmond Mount Nelson Hotel, which was followed by a teaching position at Cape Town Hotel School, before joining Hotel & Catering Personnel in 2017.
"I have a passion for helping people, especially within the hospitality sector, I've enjoyed taking a lead role in enhancing and growing talented individuals, nurturing them to develop new skills and grow their careers, with an authenticity for first class service" – Michael Nicholas
"Celebrate good products and services wherever you find them. Letting the world know about a good experience can be a real help to businesses and spreads the 'feel-good factor'" – Good Karma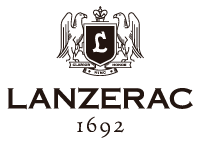 "I feel confident in recommending Hotel & Catering Personnel who have helped us recruit staff members. They were very sensitive positions to fill and on all occasions they provided a high calibre of candidates and were very accurate in ensuring they were the right fit for what I was looking for. They are also very thorough and easy to work with."